This is gonna be my biggest game yet. I hope...
I tend to make games on the TBGs whenever I have an Idea (this is my 56th one, I think) but sometimes before I can type them up, I forget what the idea was and make something else. Well, what happens to the characters of that game when I forget about the idea? This is where our story begins. Take the role of a character from a forgotten idea and go along the journey to try and be remembered.
FORGOTTEN
Spawn Sheet:
Vessel Name:
Power:
Weakness:
Gender:
Age:
Description:
Other:
Can you be remembered?
---
"Do deldodeldodeldodeldo, Do deldodeldodeldodeldo!, Eh, Bossu!"
Current Channel Necromancy Theme: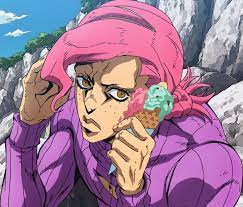 Call me Luigi or Matt/Matthew. Play My First Ever released Game
I go by He/Him. My favourite Anime is JoJo's Bizarre Adventure. My siggy is now sky blue because of this.
**Forgotten RP**
Bandlab,Scratch and Gamejolt



XD Bye